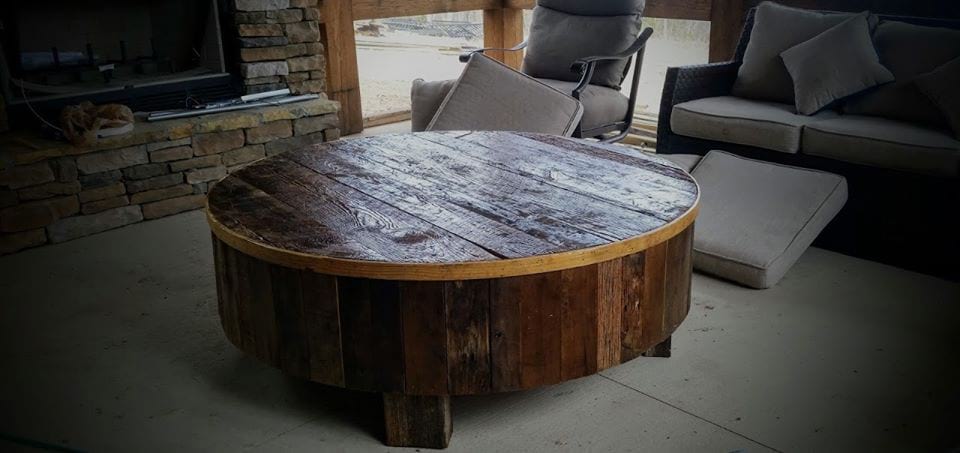 Walls, ceilings, floors,
signs, light fixtures
Recently we built a round barn wood light fixture for a vintage Gulf sign and a round barn wood coffee table that's the same size. Barn Wood Furniture is not just about furniture. We can make doors, ceilings, walls, light fixtures, hunting stands and signs, just to list a few. You dream it, we'll make it.
Walls & Ceilings

Of all the ways to express yourself, the look and feel of your home is one of the most telling. The home reflects the things that are closest to your heart and gives a sense of one of how you perceive yourself and the world, and what you find beautiful and unique.

Signs

How you choose to design and decorate your favorite place in the world, whether it is your business or your home speaks to your taste and style, so much so that even when you choose to fill the empty space with nothing, it still reveals something about your character.

Light Fixtures, Back-Splashes and More!

If you are someone who sees furniture and other durables as not "just a seat," but rather as a fascination, a possibility, even as a way to fascinate others, then you will appreciate the artistic value of handcrafted furniture and fixtures.