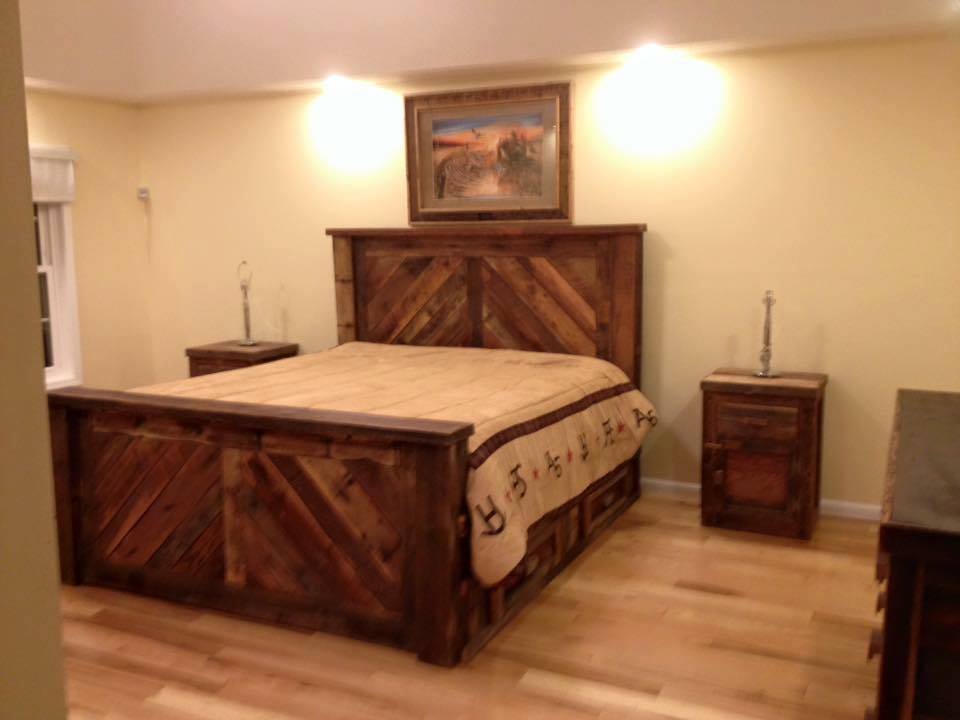 We offer custom built furniture
to order
We have had our 8th anniversary as Barn Wood Furniture! We started out in 2012 building a few chairs, lost everything to a fire then rebuilt, and now we've learned so much and had so many challenges. We are happy to be reclaiming old barn wood and giving it a new life. We want to thank our amazing customers and everyone who has supported us from the beginning!
Forward-thinking Sustainability
What happens after you no longer have use for a particular piece of furniture? Is it recyclable, biodegradable or only fit for a landfill? While there are organizations (Earth911, Freecycle) that help mass-produced durables find new homes, perhaps it's better to shift toward a more sustainable, earth-friendly mindset.
Furniture should be conceived of as more than simply disposable commodities. They can be heirlooms. A craftsman's care tends to make handmade furniture longer-lasting, compared to mass-produced options that aren't as well made or original. This means buying less furniture in the long term instead of having to purchase replacements every few years.
The Considerate Choice
It is expected that sustainable furniture doesn't come cheap, because the premium goes into the extra steps and effort to adhere to such a high standard. Many consumers have yet to show interest in this, so currently there isn't enough demand for mass manufacturers to adjust their practices to go green.
So, if you buy something that is repurposed and upcycled to create beauty, not only do you save on the production and shipping of new furniture, but you more importantly have a stake in supporting the greater good.
Bedroom Furniture Built with Backstory

A lot of time, detailing, and effort goes into making furniture by hand. From start to finish- drawing designs to carve each and every piece- each finished design has history and heart built into it. Every etch and curve is completed with the utmost precision, passion and expertise. These designs are built from scratch with the same sentiment you hold for your own home. They evoke a sense of warmth and enhance the feeling of connectedness to your environment.

Living Room Furnishings with One-of-a-Kind Beauty

There is an appeal, style and quality to handmade pieces that can never be found in commercially produced items. Furniture made from repurposing barn wood has a naturally rustic, aesthetic appeal, and is a great choice if you want to bring warm country beauty into your home.

Kitchen & Bathroom Fixtures

No two handmade items are exactly alike. Differences are simply intrinsic to their nature, be it color, shading, texture, shape or grain. Utilizing two human hands, as compared to an assembly line of workers, reveals the beauty and individuality inherent in each piece of work.