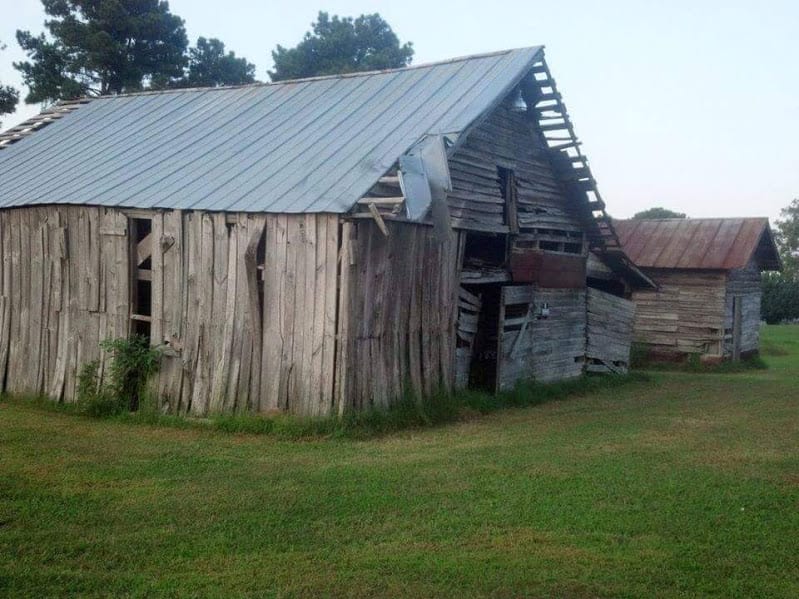 Old Barn Removal Service
in North Alabama
If you have an old barn that is getting dangerous or needs to be removed for whatever reason, we will be happy to remove it for you if we can use it.
Barn Wood: Good for the Earth
When it comes to buying furniture, there are already many mass-produced options from which to choose. It's fair to say that mass produced furniture is usually less expensive and more widely available, whether or not you end up assembling it yourself. Unsurprisingly, this comes at a cost to the environment at large.
Of course, we are only able to buy what we are aware of, and some of us may not even have known handcrafted furniture is an option. This is why it is in our best interests to brush up on our awareness of more environmentally friendly handmade products, while looking into some of the ways mass produced furniture could stand to improve.
Raw Materials
Fabrics should be organic, such as cotton, wool or hemp, and metal should be recycled. For wood specifically, an organization called the Forest Stewardship Council certifies if the material meets environmental guidelines. Since Barn Wood Furniture enjoys making our best work from the wood of old barns rather than cutting down trees, logging isn't a concern for our customers.
Certain furniture finishes – spraying, coating, paints, foams and glues – are high in volatile organic compounds (VOCs) that give off harmful air pollutants. Mass-produced pieces are likely to contain at least some of these compounds in their cushions, finishes, or flame retardant chemical layers.
Carbon Footprint
Locally sourced materials are best, simply because shipping a product requires a lot of energy. Given that more mass production is outsourced to foreign countries, such a piece of furniture is likely to have had a more resource-demanding journey. You could look for something manufactured nearby, even better if it is an energy-efficient plant that uses local materials, or you could choose handcrafted furniture that is made, not manufactured.
Furniture made by hand typically requires far less energy than the traditional mass production assembly line and long-distance shipping model.
Piece by piece disassembly

We will carefully disassemble your old barn piece by piece in the tear-down process.

Haul Away Removal

All of the materials will be hauled away from the property.

Repurpose

You will have great satisfaction knowing that your old barn will be turned into quality furniture that will live on for many years with a historic story told and shared by many.